A rocket launched from Gaza exploded near a kindergarten building in southern Israel, just feet from a crowd of journalists covering the Israel-Hamas conflict.
The attack was witnessed by Fox News foreign correspondent Trey Yingst, who estimated that he was within 100 feet of the blast.
"It appears there has been a direct impact. This was not intercepted, it was a massive explosion," Yingst reported from near the site of impact.
HEZBOLLAH LEADER PRAISES 'HEROIC' HAMAS TERROR ATTACK, THREATENS TO EXPAND FIGHT AGAINST ISRAEL
Yingst reported that there do not appear to be any casualties despite the dangerous proximity to reporters covering the fighting at the Gaza border.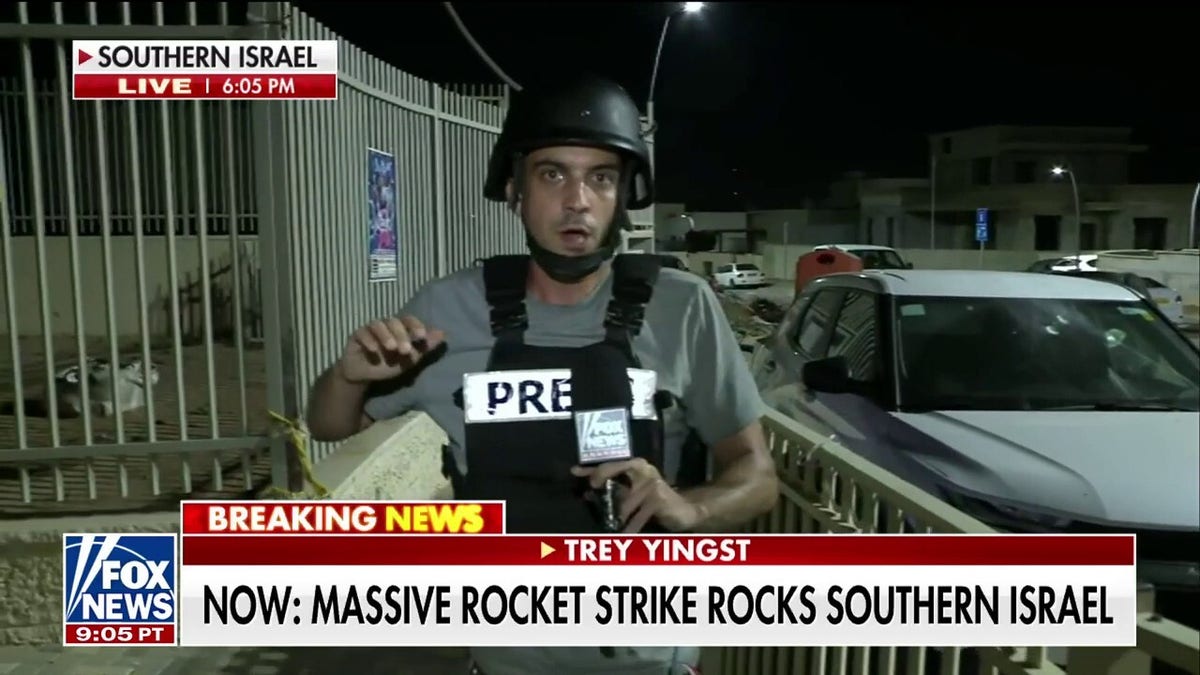 The kindergarten was unoccupied at the time of the attack, and no bystanders were wounded in the blast.
"We're right along the Israel-Gaza border. This area has not been taking much fire recently, but we saw something coming off the Gaza Strip, sirens sounded. You have about 10 seconds to get to cover here," Yingst said.
ISRAEL SAYS MORE THAN 11,000 TERRORIST TARGETS HIT IN GAZA AS IDF DOWNS MISSILE FIRED FROM LEBANON AT DRONE
In an update, Yingst said, "It's by chance that no journalists were injured or killed. A rocket just landed feet away from where dozens of reporters are working tonight."
Israel is facing mounting military opposition from multiple adversaries as it continues its ground invasion of Gaza following an October 7 attack that killed over 1,400 Israelis.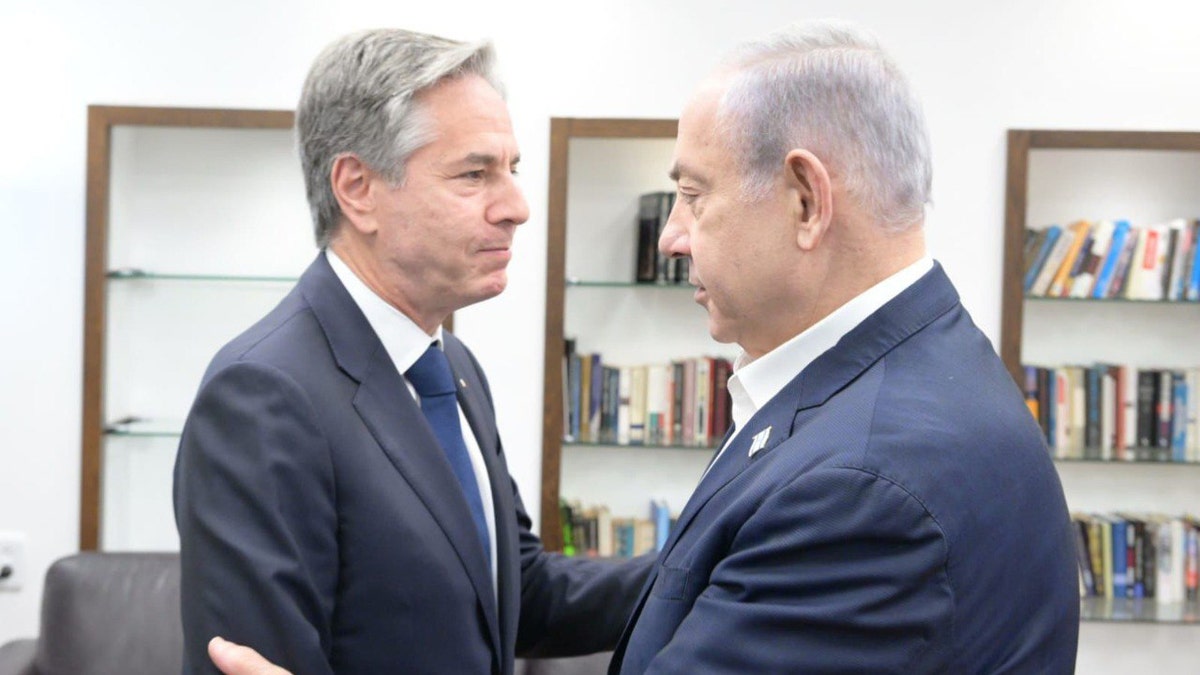 Terrorist group Hezbollah is threatening to expand its fight against the Israeli Defense Forces (IDF), praising the October 7 Hamas terror attack against Israel as "heroic."
CLICK HERE TO GET THE FOX NEWS APP
Hezbollah leader Hassan Nasrallah said in a televised speech that the terrorist group has been involved in the conflict since the day after the October 7 attacks. The speech was his first since the war began last month.